This is one of a series of "travelogues", or year-in-review posts, covering music I especially enjoyed this year.  This is part 2 covering an additional ten of twenty outstanding releases in the categories of modern classical and acoustic.  Note that the albums are not in any kind of ranked order, but are simply listed alphabetically by artist.  
John Lemke – People Do

Brimming with ideas and a wide variety of instrumentation and sound designs, John Lemke's first full- length solo record is pure audio alchemy.  Percussive prepared piano, throbbing bass lines and percolating percussion are at the core of the album and provide a versatile framework on which he builds & improvises with the other elements – guitar, pads, processed vocals, viola (played by Kim Moore), sax (played by Felipe Sumina), and an array of field recordings Lemke curated from all around Europe. According to Denovali, the record was conceived and recorded in several locations ranging from Berlin to Bristol, Helsinki to rural Spain and Glasgow, and was mastered by none other than Nils Frahm.  Organic, hypnotic, and dynamic, this is one cracking record that burns with a sophisticated cool flame.
Release: Denovali (July 2013)
Favorite tracks: Ivory Nights, Illuminations

Information: http://denovali.com/shop/advanced_search_result.php?keywords=lemke+people
Julianna Barwick – Nepenthe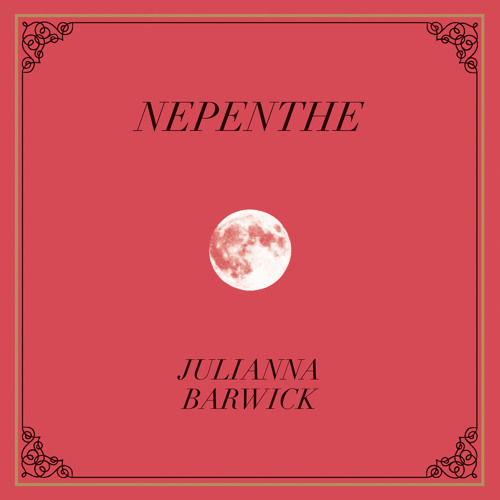 Inspiration and space seem to be what Julianna Barwick thrives on as she braids looped strands of voice and instrumentation into objects of otherworldly beauty, and for the creation of Nepenthe she had both in abundance.  Barwick went from recording mostly in the isolation of her Brooklyn home to work on location in Iceland with Alex Somers (musician/producer of Sigur Rós, Jónsi, Jónsi & Alex) as well as string ensemble Amiina and guitarist Róbert Sturla Reynisson from Múm.  It was bold step that resulted in a record of stunning, ethereal beauty and considerable emotional power.  In ancient Greek literature, nepenthe was a magic drug of forgetfulness used to wipe out grief and sorrow and Barwick's remarks indicate why it serves so well as a metaphor for both the making of the album and the power of the music it contains.  "Everything I was making was visceral – the record represents some serious emotional stuff".
Release: Dead Oceans (August 2013)
Favorite tracks: The Harbinger, Pyhrric

Information: http://www.deadoceans.com/onesheet.php?cat=DOC069
Last Days – Satellite

Satellite is the 4th album from composer Graham Richardson as Last Days and it is an exceptionally beautiful one.  A touching wintry melancholy permeates many of the 14 tracks, primarily featuring piano, soft drones and field recordings, but there is a strong emotional undercurrent which flows toward a gentle catharsis near the end of the album with the song 'New Transmissions' sung by Beth Arzy, and the 11 minute soft crescendo of 'To the Sky'.  This record served as an introduction to Richardson's music for me and I am now very much looking forward to exploring his earlier work.
Release: n5MD (September 2013)
Favorite tracks: If, Fidra 

Information: http://n5md.bandcamp.com/album/satellite
Luke Howard – Sun, Cloud
Pianist and composer Luke Howard delivers a lovely album with a collection of pieces featuring piano, strings, and a modicum of electronics. Along with members of the Melbourne Symphony and Oslo Philharmonic and a number of individual collaborators, 'Sun, Cloud' strikes a perfect balance between minimalist and cinematic styles that is both soothing and inspiring and always eminently listenable.  'Portrait Gallery' is particularly sublime and one of my favorite solo piano pieces heard this year. 
Release: Fuse (May 2013)
Favorite tracks: Portrait Gallery, liminal

Information: http://music.lukehoward.com/album/sun-cloud
Monochromie – Colours in the Dark 
With 'Colours in the Dark' Wilson Trouvé takes his Monochromie project down a more pastoral path with an album mastered by Wil Bolton centered almost completely around the piano with minimal amounts of additional sonic ornamentation.  The tone is melancholic and nostalgic, with a dash of romanticism casting light gently on the grey, though he does add depth and atmosphere to the final three tracks where electronics are brought to the fore.  I find the trio of songs in the central part of the album, 'Whales', 'Old Times', and 'Łódź' to be especially lovely.
Release: Timed Release Sound (August 2013)
Favorite tracks: Whales, Old Times

Information: http://monochromie.bandcamp.com/album/colors-in-the-dark
Nils Frahm – Spaces

'Spaces' is not a conventional live record, but then nothing is conventional about Nils Frahm. Called "ode to the joy of live performance", it is not so much a concert album as a "collage of field recordings" gathered over a two year period in various locations into one cohesive package that documents the magic of his highly extemporaneous improvisations that are unique to each audience and venue.  His skill as a composer and performer is nothing less than prolific.  'Spaces' is an enthralling record from the exhilaration of 'Says', 'Hammers', and 'For – Peter – Toilet Brushes – More'  to the grace & beauty of 'Went Missing' and 'Unter – Tristana – Ambre'.  Just a brilliant album.
Release: Erased Tapes (November 2013)
Favorite tracks: Says, Went Missing

Information: http://www.erasedtapes.com/store/index/ERATP055
Olafur Arnalds – For Now I Am Winter

I am sure the transition to full orchestration and vocals was not an effortless one for Olafur Arnalds, but listening to 'For Now I Am Winter' one could be forgiven for thinking so. The intimacy of his graceful and melancholic compositions is not lost, but when called upon they scale beautifully and naturally onto this wider canvas with real cinematic power and Arnor Dan proves to be the ideal choice to carry the vocals.  An added treat is a pair of reworks of the title track, one by Nils Frahm and one by Kiasmos (Arnald's electronica project with Janus Rasmussen) .
Release: Mercury Classics (January 2013)
Favorite tracks: Only the Winds, Hands Be Still

Information: http://www.mercuryclassics.com/releases/item/for-now-i-am-winter
Piano Interrupted – The Unified Field
'The Unified Field' is the second full length album from Piano Interrupted, the core of which  is London-based pianist and composer Tom Hodge and French electronic producer Franz Kirman, who seem to have formed a near telepathic connection in both composition and performance of their intriguing fusion of classical and electronic elements. The music is cerebral, inventive, and impeccably delivered. Denovali's artist page says of the record, "The Unified Field is both a seductive, one-time listening experience and a record to return to again and again to reveal its intricate secrets and subtleties".  I could not have put it better.
Release: Denovali (October 2013)
Favorite tracks: Two or Three Things, Camera Obscura

Information: http://denovali.com/shop/advanced_search_result.php?keywords=interrupted+unified
Rauelsson – Vora

I confess to being unfamiliar with Rauelsson's significant body of work as a folk artist, but having become enamored with this beautiful instrumental album, I will be rectifying that very soon.  If 'Vora' may be something of a departure or evolution for him, but it is  a modern compositional album as assured and graceful as any I heard this year.  Piano, strings, and subtle electronics prevail on the majority of the songs.  Vocals do make an appearance in the two-parted 'Hourglass', but more so as an instrument contributing to a fabric of sound than a lyrical voice.  Finally the album yields to a pure ambient mood with the lovely 7-minute closing track 'Wave Out'.   This record has proven to be a real grower for me.
Release: Sonic Pieces (June 2013)
Favorite tracks: Split, Parasol, Hourglass II

Information: http://sonicpieces.com/sonicpieces017.html
woodworkings – day breaks the morning shapes we speak

woodworkings is the neoclassical and ambient music of Kyle Woodworth and his latest album mastered by Taylor Deupree for Own Records inhabits a lovely space somewhere between ambient and modern classical.  It has the organic, woodsy warmth of acoustic guitar and strings tempered by the wintry coolness of ambient electronics and seamlessly blends the two into a gossamer web of melancholic introspection.  An understated gem of a record that should not be missed.
Release: Own Records (December 2013)
Favorite tracks: a candy coated october, rust thinks and flakes snow

Information: http://ownrecords.bandcamp.com/album/day-breaks-the-morning-shapes-we-speak