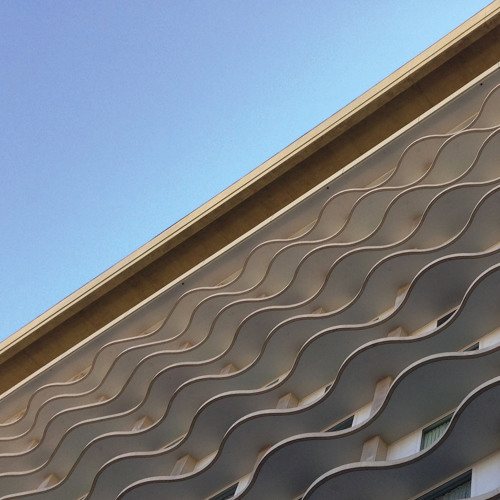 Still is the first full length album from Baltimore, MD based musician M. Ostermeier since The Rules of Another Small World released in 2011.  There is plenty of common ground between the two.  They are both released on Ostermeier's own Tench label and they each feature sleek minimalism anchored in accessible, avant-garde leaning piano lines accompanied by sparing use of electronics.  The contrasts on the other hand are subtle, but significant enough to create two very different listening experiences.

On The Rules of Another Small World, Ostermeier effectively evoked an alien landscape of his own creation. While never departing from the minimalist aesthetic, the sounds were lush and expressive and arguably the shimmering piano sounds had more of a supporting role.  With Still, he has switched the emphasis. The piano is now very much to the foreground with electronics and effects used more sparsely, nearly subliminal at times.  The piano lines are especially elegant and tinged with melancholy. A luxuriant sheen has been exchanged for a warm burnish that quietly shouts sophistication.
The overall effect elicits the same gratification one experiences seeing a piece of fine contemporary architecture. It is streamlined, modern, and organic. Think Frank Lloyd Wright or Frank Gehry set to music. It is subtly bold, but equally unobtrusive with a real sense of stillness (apt given the title). The balance that is struck should appeal equally to fans of both electroacoustic ambient and modern classical music.
Take any of the famous maxims or quips about simplicity – "Simplicity is the ultimate sophistication", or "Make everything as simple as possible, but not simpler", or "perfection is reached not when there is nothing left to add, but when there is nothing left to take away"- and Still exemplifies them.  One could argue by this measure it is indeed a perfect album.
Still is available in digital format and CD via Tench Records.
Order: http://www.tenchrec.com/TCH07.html
Featured track: 'Stasis'