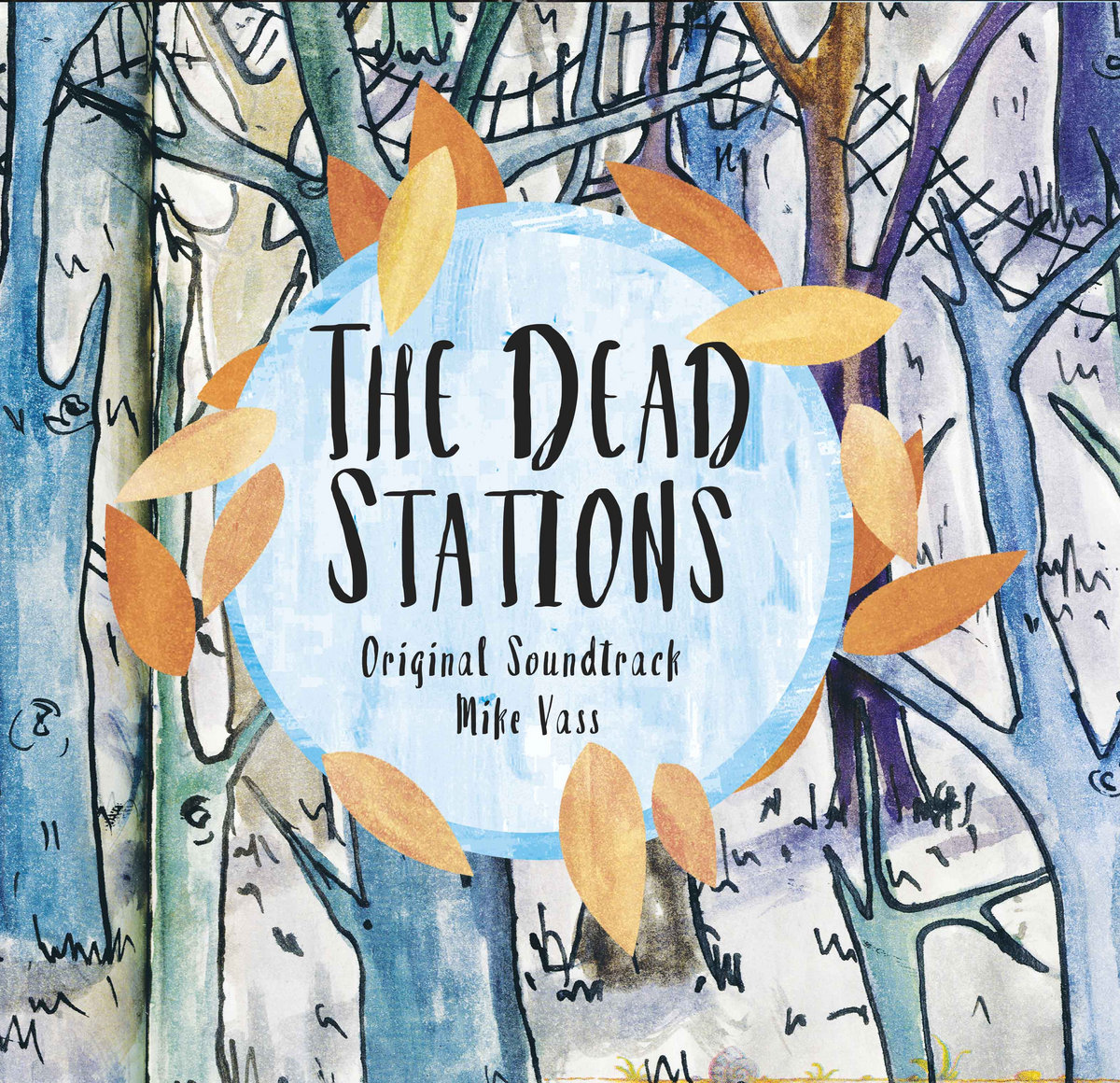 The Dead Stations is a story told through original music and animation; combining live performance, recorded actors and projections. Written by Charlotte Hathaway, it features art & animation by Nica Harrison & Atikah Zailani with a soundtrack composed by Mike Vass who was last featured here for his own special project In the Wake of Neil Gunn.
Dead Stations are out of use platforms on a remote train line through the forested mountains.

"The whole forest has this feeling of going on forever. And if you lose track of the trainline then you're lost. But it hugs the mountain and that's hard to lose. I think there must have been a lot of people living here once because sometimes there are roads that lead nowhere, and of course there's the dead stations. They're like these relics eaten by nature. Reclaimed by the forest. Like it's taking them apart stone by stone. … No, the train never stops at any. They just chug past the window."
The full show was performed in various venues around Scotland during February & March of this year, but fortunately for those of us not able to be there, the soundtrack is available in digital and CD formats for us to enjoy. The musicians who help Vass bring his compositions to life are Yoann Mylonakis (piano) and Mairi Campbell (viola & violin) with support from Euan Burton (double & electric bass) and Scott Mackay (drums) and they work exceptionally well together weaving folk, jazz, & modern classical elements into a compelling listening experience.
By and large the music is lively, full of fetching melodies, pastoral beauty, and rousing surges, but it remains subtly haunted by a mildly unsettling suspense that is no doubt a significant part of the complete narrative.  On tracks like "All Tickets" and "Thoughts Underground" I even found myself waxing nostalgic in the most pleasant way as they reminded me just a bit of Vince Guaraldi's magical ambling piano-driven compositions for the Charlie Brown cartoons in the 1960s. Enchanted and enchanting, The Dead Stations is a satisfying and memorable journey in its own right.
The album can be obtained on CD from Unroofed Records or in digital form via Mike Vass's Bandcamp page.
Links:  More info  | CD (Unroofed Records Shop) | Digital (Bandcamp)