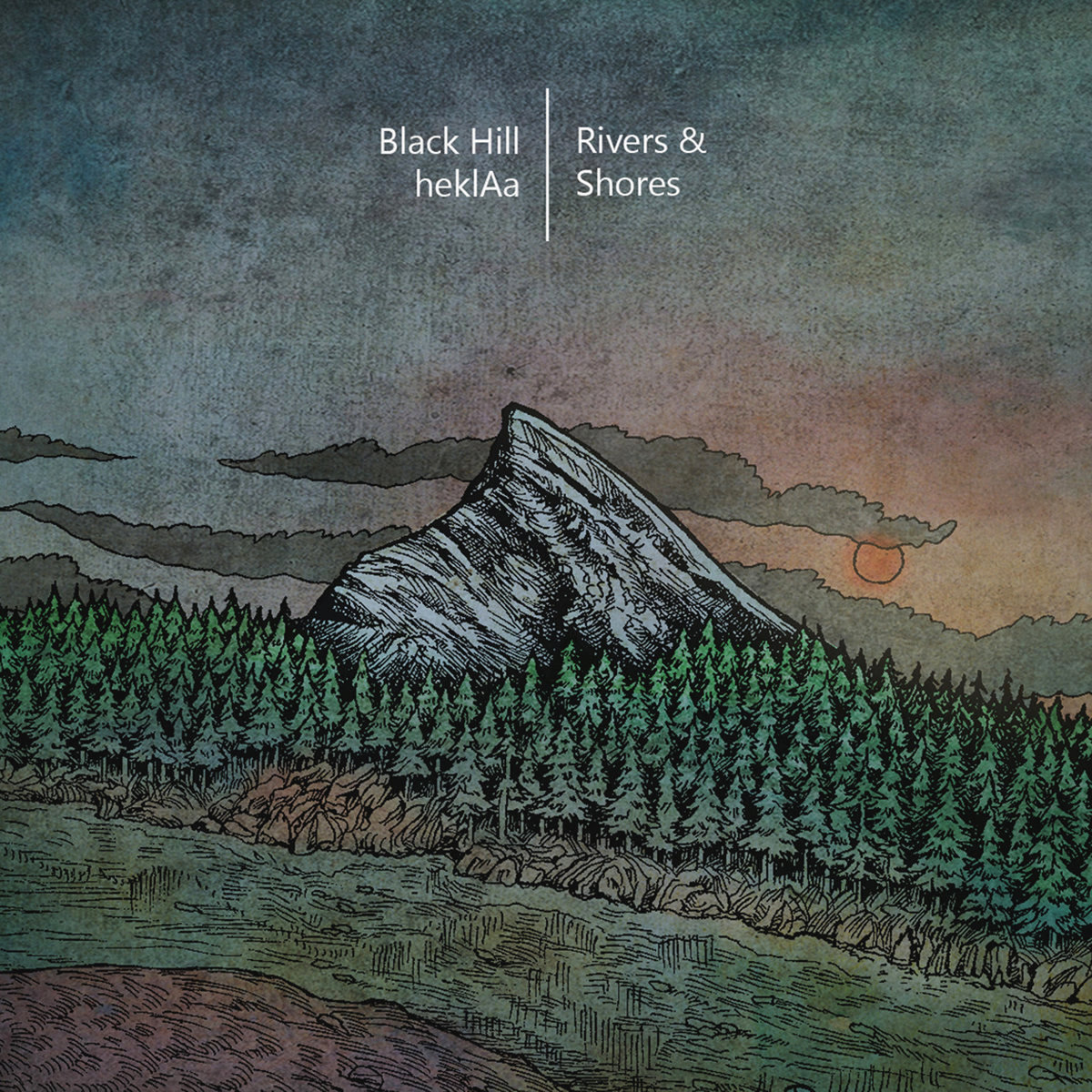 Shimmering beauty and well-chosen collaborations remain the core elements of Hungarian guitarist Csarnogurszky István's Black Hill project as he delivers another enchanting release this time featuring French composer & musician Sébastien Touraton, aka heklAa. 
The title, Rivers & Shores, is also the overarching motif of the record – Black Hill's guitar being the river and heklAa's piano the shore. The format is based on eight original compositions by István which are each rendered once in the style of Black Hill followed by a heklA rework. The flowing guitar renditions are profoundly melodic, richly arranged, and so easy on the ear as they meander and shimmer like a rippling waterway. The earthy piano versions showcase a variety of styles from romantic modern classical to passionate post rock with elements of jazz & blues thrown in the mix. It is a beautiful musical conversation and a delightful listening experience.
Once again cover art is provided by artist/musician Ferenc Kapiller (aka Release the Long Ships),  a perception altering close-up of his surreal painting 'Dark Waters' (full image below). Rivers & Shores is currently available as pay-what-you-want digital download from the Bandcamp pages of both artists.
Order:  Black Hill Bandcamp  |  heklAa Bandcamp