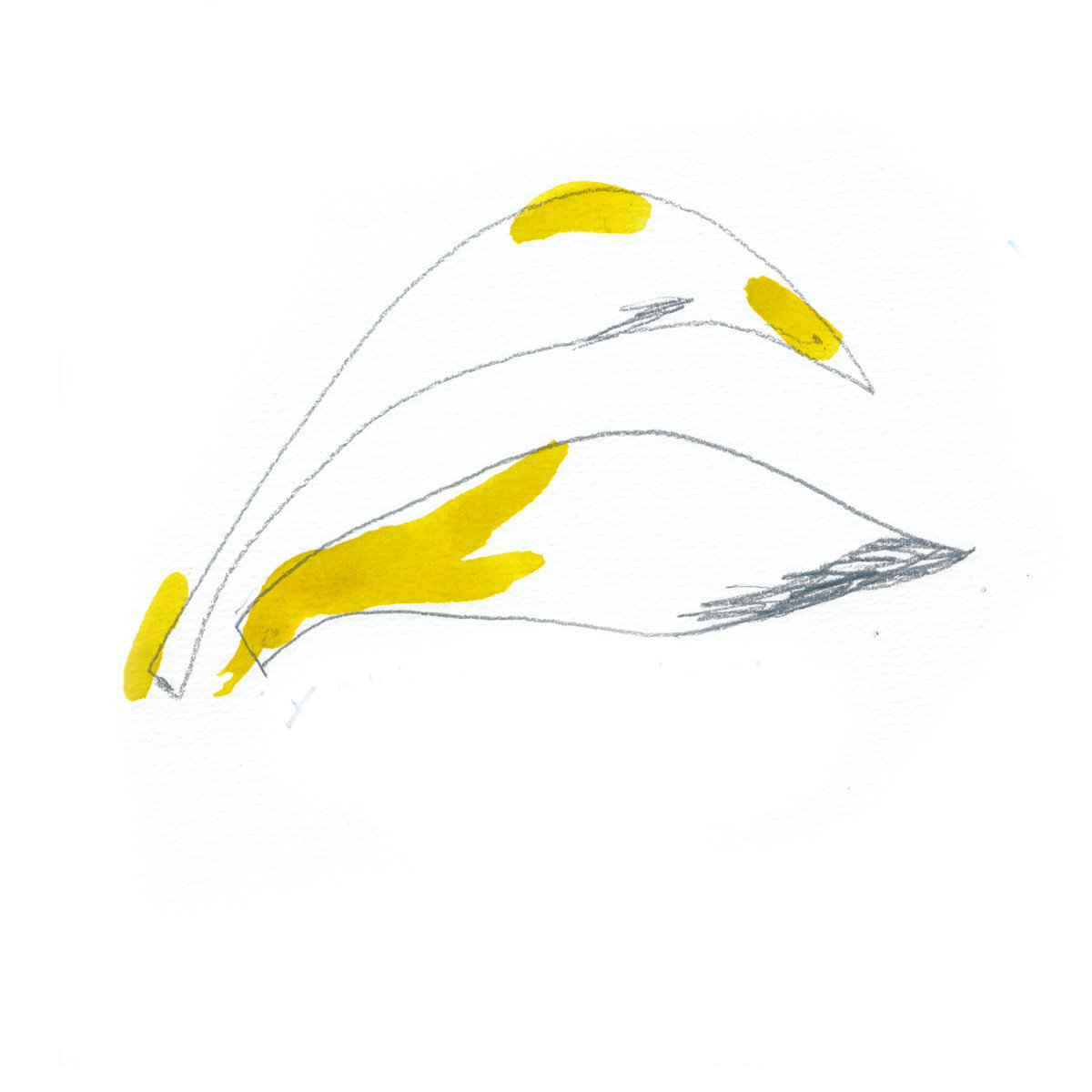 When we last heard from Richard Ginns, it was his finely woven album released last year on Eilean Rec. entitled Until the Morning Comes. It seems only fitting his next release be on Dauw as the two labels share much common ground in their aesthetic approach as amply demonstrated by the collaborative Dialog Tapes which they co-released last year. On A Beautiful Memory Shaped in Stars, Ginns once again gives a master class in electroacoustic minimalism as he fuses analog, electronic, and natural sounds into a quiescence of time using lap harp, synthesizer, piano, music boxes, chime bars, kalimba, household objects, electric guitar, and a variety of tape machines & microphones. 
This time around field recordings play a less prominent role as Ginns opts for a little less filigree resulting and a little more opacity and abstraction resulting in a softer focus and a more dream-like mood. The more reflective tone is set in the elegiac opening piece which is actually a rework by fellow Dauw alumni, David Andree. The remaining pieces are comparatively less melancholic, but each one is comfortingly imbued with the hushed stillness receding light, especially the 13 minute "Murmurs In a Lonley Sea", a gorgeous 13 minute reverie on which Masaya Ozaki contributes electric guitar. From start to finish, A Beautiful Memory Shaped In The Stars swaddles the listener in beautiful serenity, a perfect album to sink into at end of any day.
Dauw offers A Beautiful Memory Shaped In The Stars in their customary cassette release format which includes both a standard limited edition and an even more limited deluxe edition which comes with additional art and a tote bag. A few copies of each remain available at this writing. Standard cassettes and digital downloads can also be ordered directly from the artist.
Order:   Dauw Bandcamp  | Richard Ginns Bandcamp