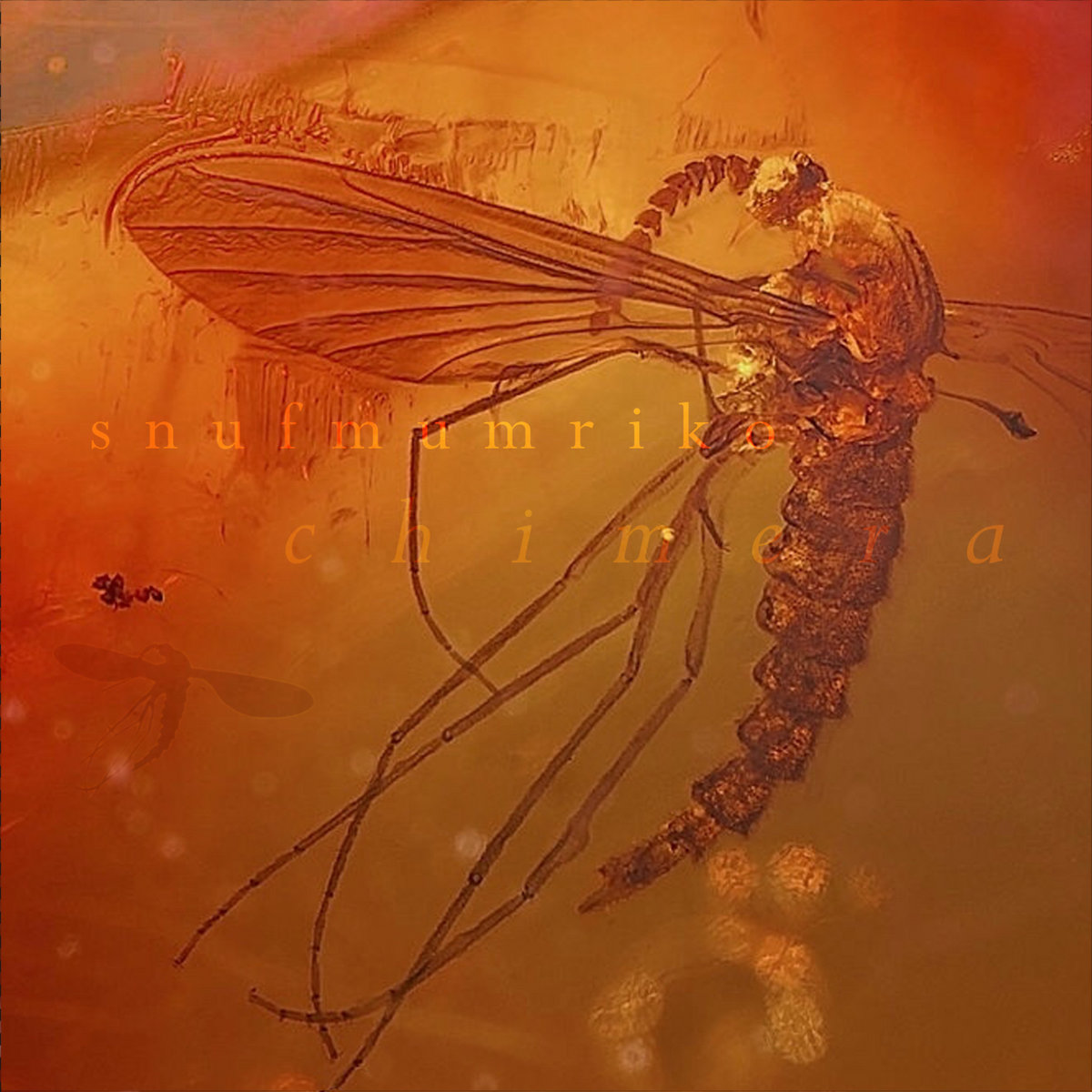 Lagerstätte is a newly launched microlabel based in Gothenburg, Sweden that has set its sights on the "far-flung reaches of electronic music" – namely ambient, drone, minimal, industrial, soundscapes, IDM, & techno – and it is off to a promising start with its inaugural release, a mesmerizing new ambient opus entitled Chimera by Snufmumriko, the musical alias of Ingmar Wennerberg also of Gothenburg.
The album is made up of nine numbered soundscapes sculpted from highly manipulated vinyl samples with an especially fine and attractive filigree. The macro image of a mosquito in golden amber on the cover perfectly conveys the album's delicate balance between lucid and the surreal as it seemingly penetrates translucent layers and glides through a dormant landscape that is as serene as it is alien. Tone, timbre, pace, and mood – all are ideally arranged and perfectly weighted so that the quiescent aura and delicate inner workings of the sonic cocoon are perfectly preserved. Chimera is an entrancing journey from start to finish.

A digital copy of Chimera can be ordered from the Lagerstätte Bandcamp site. A CD-R edition limited to 30 copies and pressed on high quality Taiyo Yuden discs is available by request to ingmar.wennerberg@gmail.com for €10 which includes shipping to anywhere in the world.