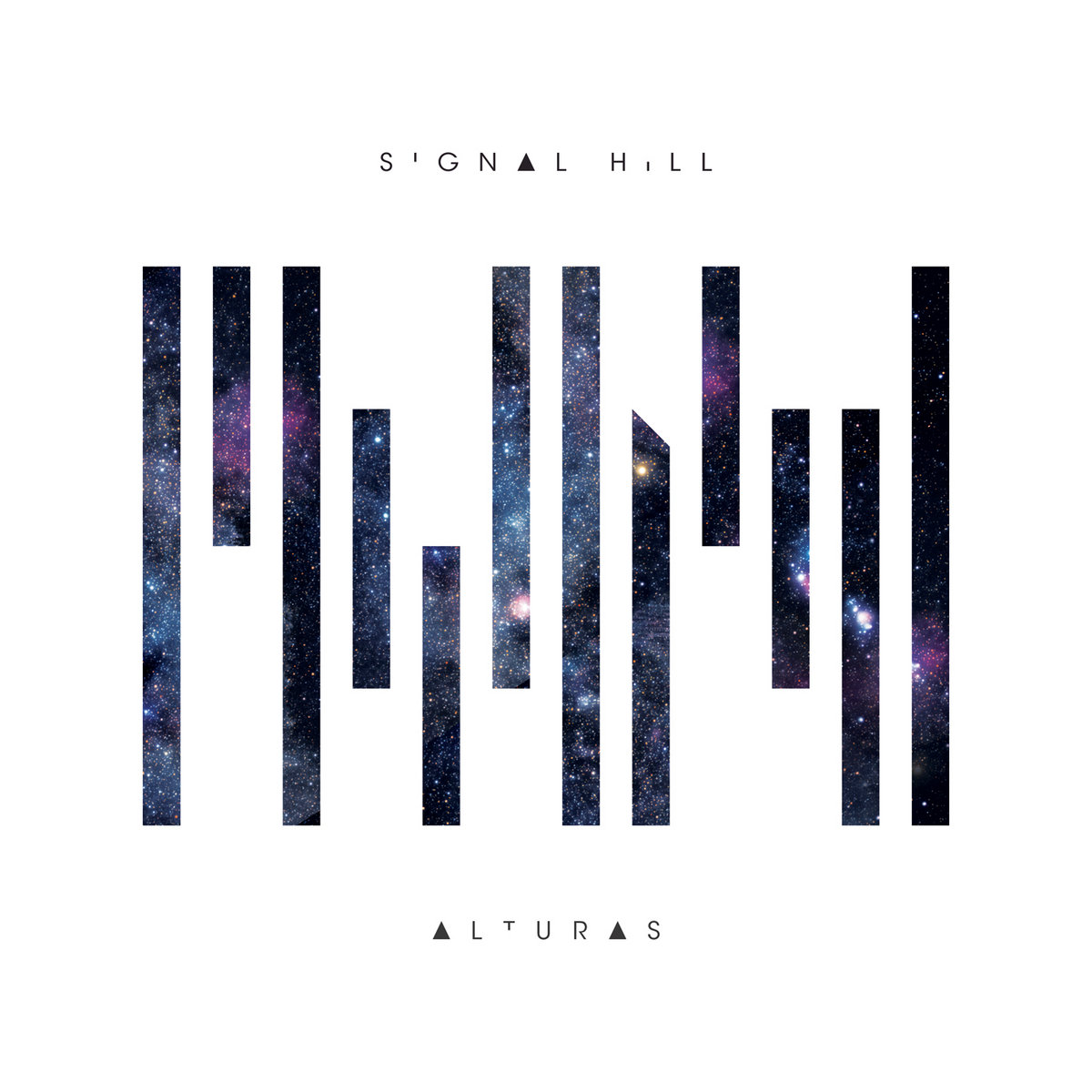 Instrumental post rock group Signal Hill is back with their first full length album since 2013's stellar Chase the Ghost. The new record is called Alturas  and will be released via AM 800 Sound, an independent collective members of the band recently helped found with several other like-minded artists. The new songs were written over a three year period across two continents and multiple coasts, but the effortless flow and tight integration that is the trademark of the band's style betrays nothing of the patchwork nature of their origins. In fact, Signal Hill has never sounded better or more inspired.
The thoughtful melodies, fluid bass lines, solid grooves, and pristine guitar work that fans know so well are have not gone anywhere. If anything, they have sound even more assured and have an extra shimmer & shine while an enhanced focus on piano, keyboards, and synths adds a welcome new dimension. Tightly woven throughout, those keyboards have some real standout moments of their own, like the way they catch air on the release of the exhilarating opener "Wild Were the Waves", the imaginative intros to "OMS Burn", and "Metropolis", or the gorgeous interplay with the incandescent guitars on the buoyant and beautiful  "Amber Lantern". More atmospheric pieces like "Microbe", "Cloud Drift", and "Wanderers" have a pensive touch which helps vary the pace and add a dimension of expansiveness to the whole album.
Put simply, Alturas is infused with light and infectious energy. It is a musical breath of fresh air that fans of the band will welcome with open arms and will hopefully bring plenty more into the fold.
Alturas will be available on September 23 on 250 die cut gatefold limited edition double LPs pressed on high quality black vinyl. A bundle edition limited to 50 copies can also be ordered that includes a tote and set of art stencils.
Order: https://signalhill.bandcamp.com/album/alturas