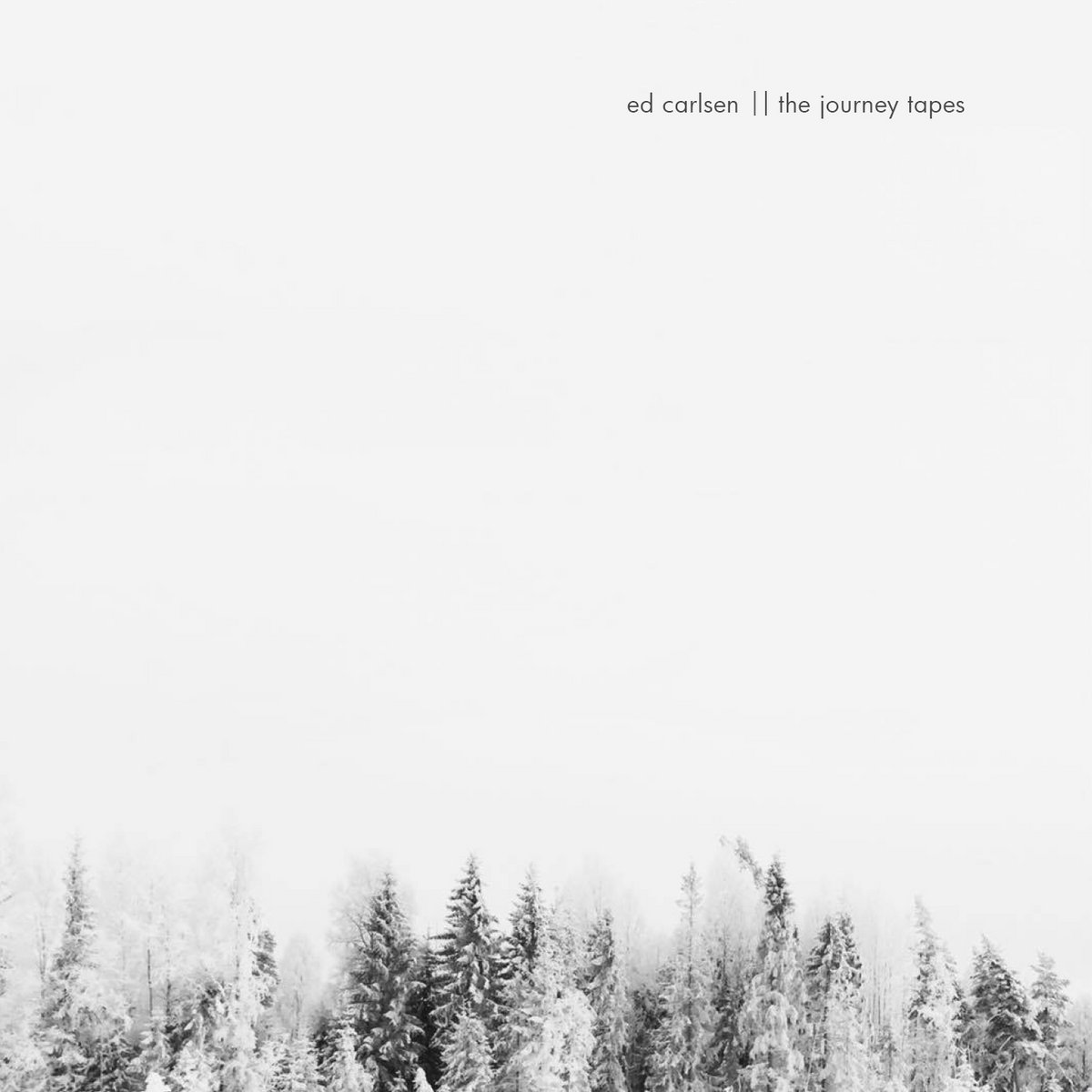 After nearly 20 years of playing guitar and covering other people's music, Ed Carlsen recently started down a new path of pursuing his own compositions while teaching himself the piano as well as exploring the world of sound design. These new directions combined with the inspiration of the nearby landscape of Denmark's Ravnholm Forest have culminated in his debut album The Journey Tapes, a loosely conceptual modern classical record with a cinematic bent and discrete forays into the territories of electronica & pop.
"The concept is deeply personal in nature, marking important stages of an individual's growth, from childhood to maturity passing through darker moments of insecurity. The concept moves from Close to Far, white to black (with grey in between), child to adult, or Caged to Free." – Ed Carlsen
Joined by Julie Krog Jensen (vocals), Mattia Melis (bass), Bryony James (cello), and Sophie Ryan (violin), Carlsen weaves a compact, but tender narrative of the passage from the yearnings of childhood to the heady rush of new-found freedom and, eventually, nostalgic reflection as beautifully articulated in the album's closer. The melodies are memorable and engaging and the emotions always come across as heartfelt and unaffected. Field recordings of rain, footsteps, and distant voices and inventive percussion from unlikely sources such as chairs and silverware add sonic depth while grounding the music in the realm of the everyday.
The addition of bonus track "Hundrede Træer" is a nice touch on a couple of levels. It serves as a fitting postlude which ends the album on an uplifting note and it was originally composed for Piano Day 2016, a nod to the influence of Nils Frahm which is keenly felt in Carlsen's eloquent style. All in all, just a lovely record and a very promising debut.
The Journey Tapes is available from the Montreal-based Moderna Records label, home to other excellent artists reviewed here such as Tambour, Jacob David, Veronique Vaka, and Julien Marchal. The limited edition CD marks the label's first physical release.
Links:  Moderna Records  Release Page  |  Moderna Records Bandcamp