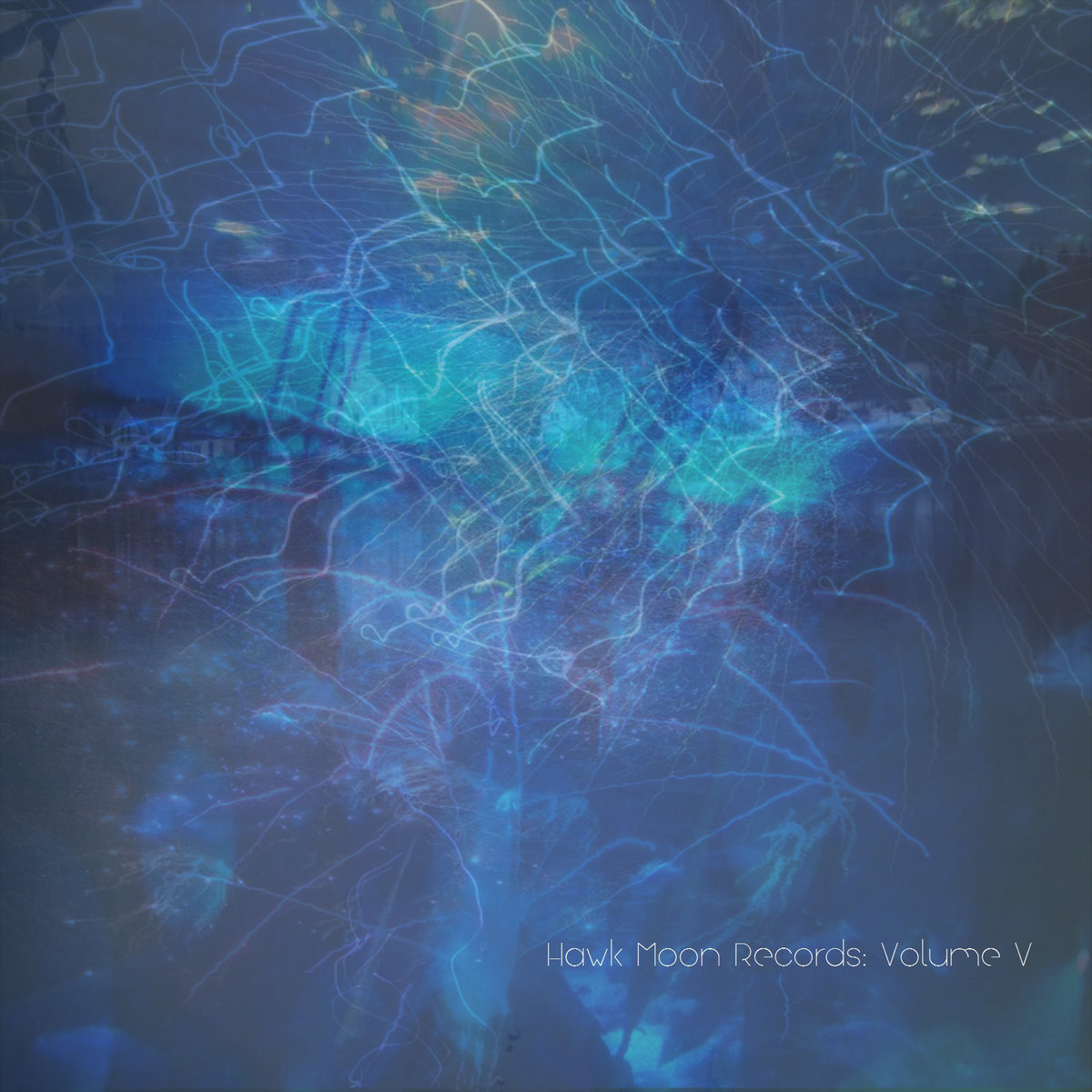 On the western edge of England's South Downs National Park, the city of Winchester is home to the famous Winchester Cathedral and a historic & cultural heritage spanning from the Iron Age to the Victorian era. It is also home to a net label that should be well-known to fans of experimental instrumental music called Hawk Moon Records which has just released its fifth compilation, a generous collection of stellar ambient, electronic, modern classical, and post rock tracks by 26 different artists.  As with volume IV, the proceeds from the sale of the album will go to a very worthy cause, in this case Naomi House & Jacksplace which provides hospice care to hundreds of life-limited and life-threatened children, young people and their extended families across central southern England.
Volume V is a varied and thoughtfully eclectic mix with a warm-hearted spirit . Intricate and introspective ambient pieces by the likes of Olan Mill, Hotel Neon, Endless Melancholy, Alaskan Tapes, and The Aurora Principle are juxtaposed with effusive beauty from Chasing Dreams, Oathless, Evolv, Drombeg, and Stray Theories as well as uplifting instrumental rock by Eleven33, Orbit Over Luna, Weighing Birds, and Startle the Heavens. And that's only the half of it. There is also lush and playful electronica from Good Weather For An Airstrike, Melorman, Damn Robot!, Josh Varnedore, Apta, Circadian Eyes, and Ayan Das as well as some beguiling folktronica from Liam J Henessey, Umber and Albosel along with a pair of lovely modern classical excursions from Library Tapes and Minus Pilots.
Links:  Volume V on Bandcamp   |   Naomi House & Jack's Place 
The minimum donation to obtain a copy of Volume V is £5, a very modest sum for all that it offers not to mention the prospect of in some way brightening the lives of some young people who are courageously navigating a difficult path.