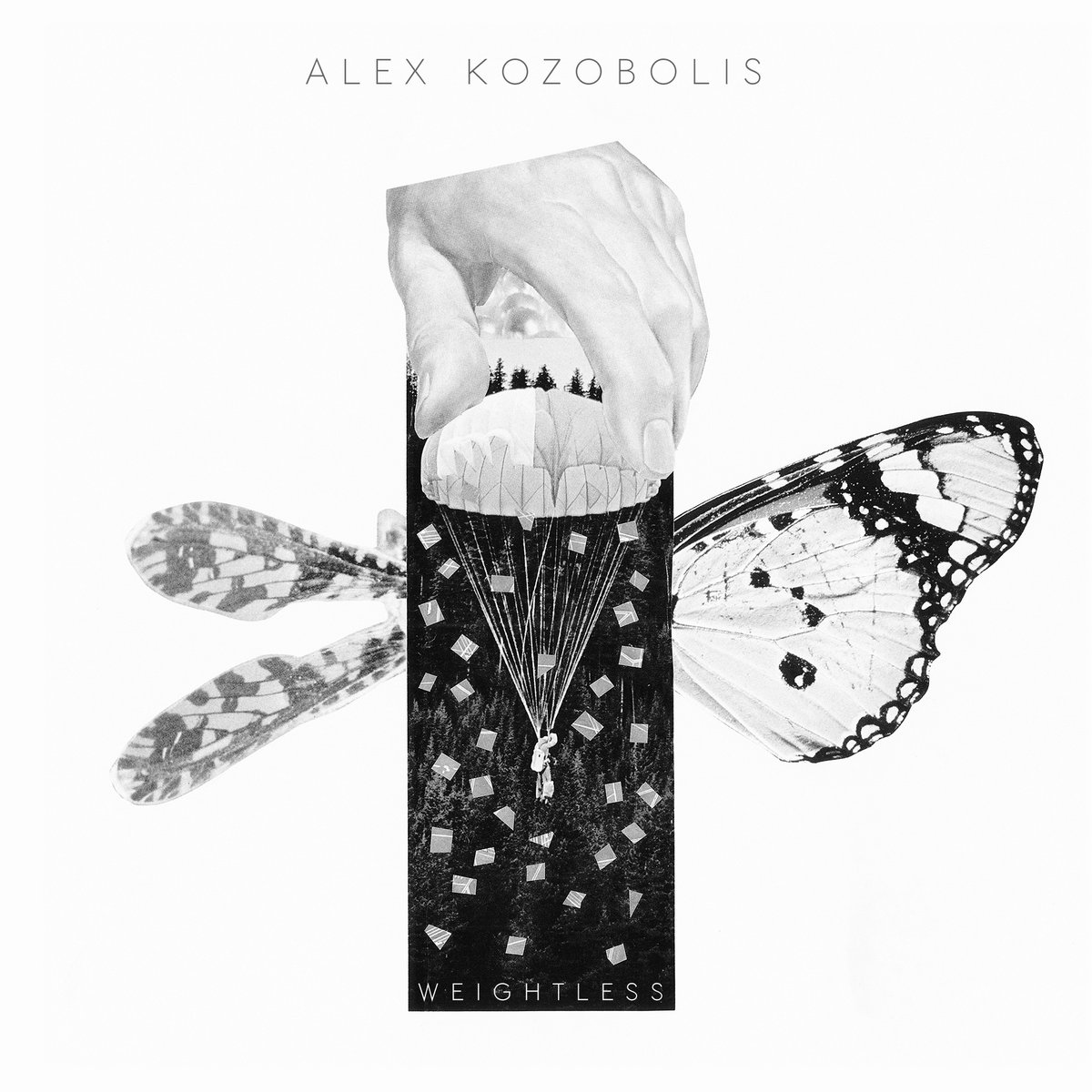 Alex Kozobolis could be seen as something of a creative nomad and a sort of renaissance man. He is a filmmaker and an outstanding photographer whose work runs the gamut from capturing fellow musicians in portrait and live performance, artistic album covers, and mesmerizing abstract images. He also composes music which until now had only been released in digital form. That changes with his forthcoming new record entitled Weightless, a collection of four solo piano miniatures followed by comparatively more expansive reworks created by Tom Adams, Siavash Amini, Hedia, and Transept which is to be released in striking vinyl and CD editions.
"The remixes and their respective artists were meticulously considered and approached with the intention of creating a cohesive album rather than a fundamentally detached congregation of unrelated pieces of music. Each artist was asked to interpret not only the music but also the title of the tracks..  The result, i think, and hope, is something which you'll be able to listen to from start to finish and feel consistently engaged by…" – Alex Kozobolis
The album has a simply and elegantly designed framework. The solo pieces are exquisite as their wistful melodies are rendered with poignant austerity. The reworks are presented in reverse order to the solo pieces that precede them, creating a kind of convex mirror image as the well-chosen collaborators abstract the melodies & ideas into lush and malleable works of emotional depth and oneiric charm. With Weightless, Kozobolis presents us with minimalism and expressiveness in a perfectly balanced and symmetrical form. It is a beauty.
Weightless was recorded by Harry Edwards who adds percussive textures to the title track and was mastered by Ed Hamilton (Dead Light) who also has music out on the label. The collage on the cover is by Mark Kuykendall (The New Honey Shade, Unknown Tone Records).  The album will be available on clear vinyl, CD, and digital as of Jan 27.
Order: https://alexkozobolis.bandcamp.com/album/weightless