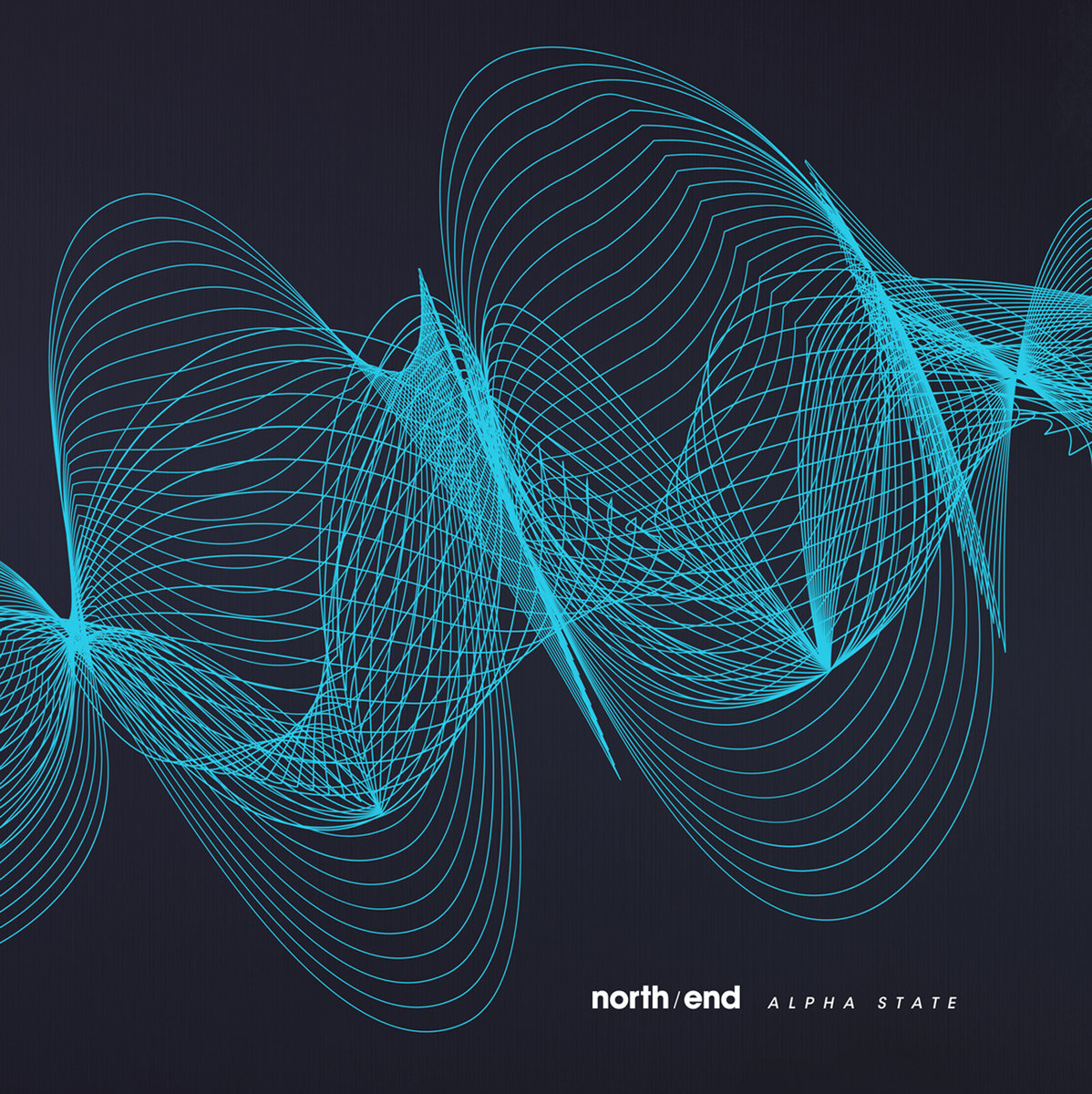 Listening to the taut, lightning-quick interplay of instrumental rock band North End on their new album Alpha State, it seems impossible to imagine they did not record it in the same room feeding off each other's energy, making eye contact, and communicating in the seemingly telepathic way of kindred spirits who are used to performing together. But that is hot how the new record came together at all. Whereas the band members were once co-located within a 20 mile radius near Philadelphia, life changes scattered them around the country forcing them to find new ways to collaborate if they were to continue, a challenge they embraced with the same unbridled enthusiasm that characterizes their music.
Life changes quickly, in a positive way, if you let it, and Alpha State is a culmination of these changes manifesting into the style of music we love to write, play and share….Drums were tracked in KB's basement, guitars, some keys, and bass were tracked at Pete's house, mixes were generated by Kam while still in an RV in Yellowstone and tracks were mastered by Paul Gold of Salt Mastering in Greenpoint Brooklyn. If you listen to the closing moments of "Imperial" you can hear the faint sound of rain captured by a single microphone in the park as Kam wrapped up the final edits during mixing." – North End
The new songs deftly fuse the shimmering exuberance of Atlantica (2011) and the muscular math-rock grooves & twisting hairpin turns of Cognoscere (2013) while adding a newfound expansiveness to their overall sound. The combination of cerebral arrangements and infectious, visceral energy will light up your synapses while the more thoughtful and decorous passages will allow you to occasionally slow down and enjoy the scenery. Alpha State is one exhilarating ride.
Alpha State was released on January 10 on limited edition 12″ vinyl which, at this writing, is already sold out. The album is still available in a variety of digital formats. Cover art is provided by Rishi Neal Arora of Signal Hill, a band with whom North End shares a simpatico relationship and association via the recently launched AM 800 Sound.