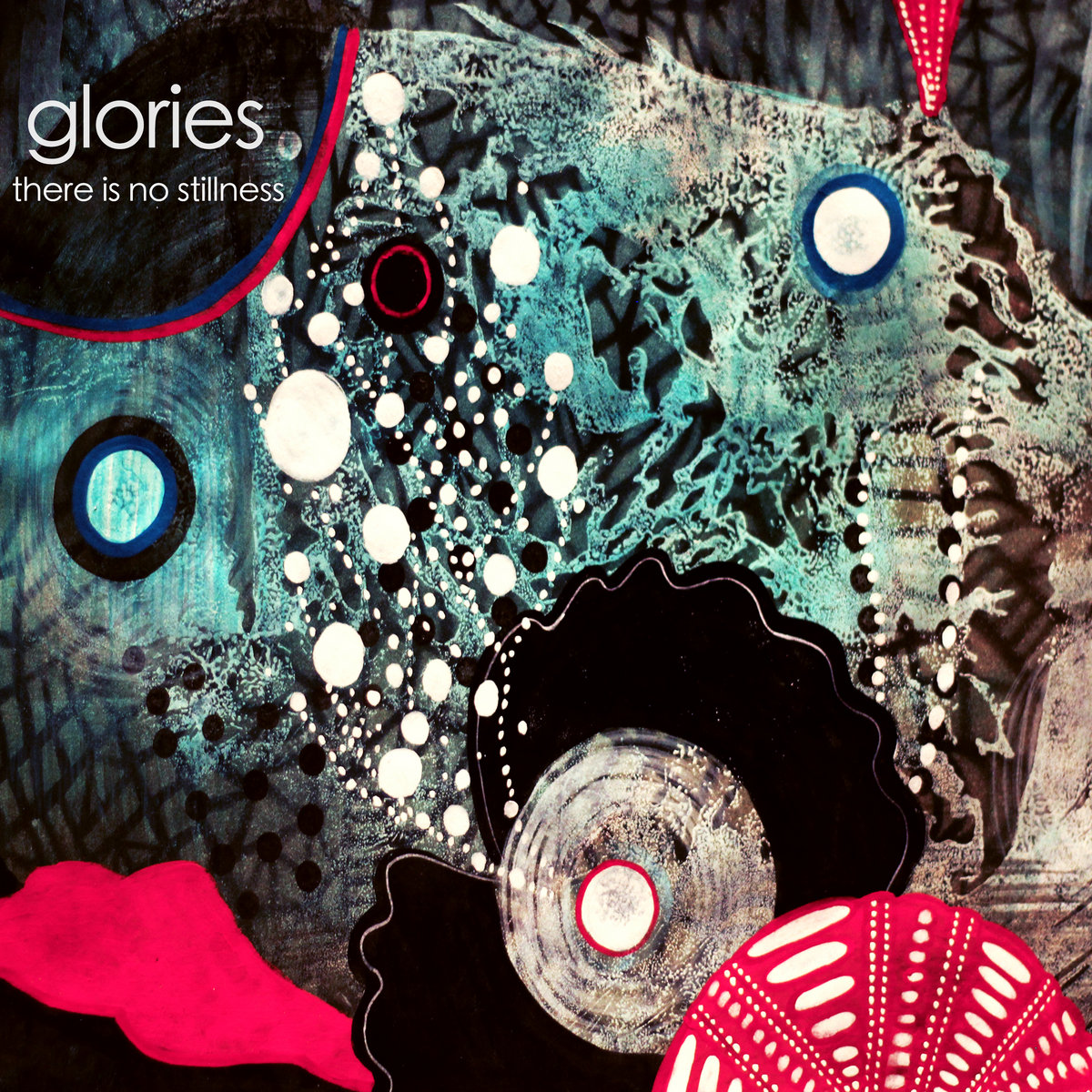 Finding the right balance between continuity and change is challenge all bands have to face once they establish themselves with an audience. Change too much and risk losing your artistic identity; change too little and risk boredom and stagnation. But find the right balance and it can be a beautiful trajectory, which I would argue is the case when it comes Glories as the prepare to release their third full-length record, There Is No Stillness. The key elements that have endeared the Birmingham, Alabama based band to so many post rock music fans remain firmly in place, but enough has changed to endow the album with a luster of freshness and excitement.
In writing about their last album, Put the Beast Out of Mind, I referenced their "exuberant lyrical romanticism" and said that I felt their music resonates deeply on an emotional level as it is able to simultaneously reflect longing, melancholy, and introspection as well as ardent hope and glowing optimism. Happily, the same can be said of the new album. The immersive ambient layers, the affecting melodicism, and the cathartic crescendos they have fashioned into what is now recognizably their own sound are all very much in evidence on the new record. Another welcome fixture is the album art for the third time running by Merillee Challiss cementing the bonds of a potent audio-visual partnership (anybody remember Yes and Roger Dean?)
"We hope this record will evoke a meaningful, emotional response from the listener. A main focus of our music is connecting with the listener on a more universal level. By abandoning the written word, the listener is left to conjure their own interpretations and meaning from the music." – Zach Cooner, guitarist
What has changed this time around?  After two albums as a quintet, the band is less one member and they have a new bass player on board. While this has not had drastic impact on their sound, it does seem more airy and open than before and their seems to be a more sophisticated integration of programmed components with analog instrumentation, a credit to guitarist Dallas Kelley who made it the first time a band member has been at the engineering controls. There was also a slight shift in the band's objectives in the studio as they patiently set out to develop each song with a narrative scope that would allow it to stand on its own. The result is big-hearted, breathtakingly beautiful album imbued with everything so many of us loved about Glories while they sound more vibrant and transcendent than ever, especially on the closing track where vocal layers are introduced for the first time, and very nicely too, in the build up to the soaring finale.
Order: https://glories.bandcamp.com/album/there-is-no-stillness
There Is No Stillness will be available January 20 on CD & digital.