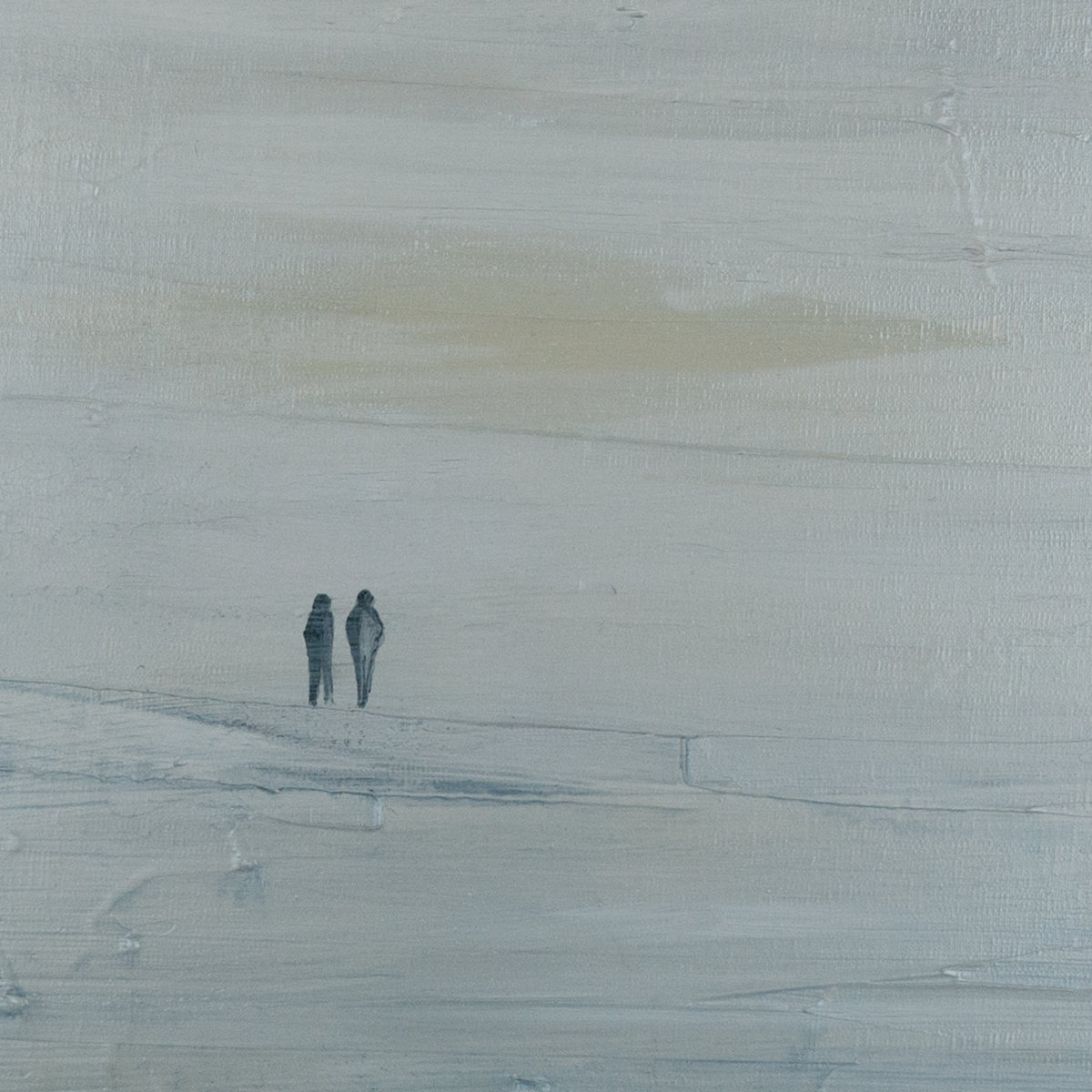 The origin of the latest work by James Murray goes back to 2014 when he and his wife Anne were set to vacation in a remote log cabin in the mountains. Unfortunately, Anne took ill from the moment they arrived, but as it turns out James had packed a laptop, small midi keyboard, and hard disc recorder, and while she recuperated the eerie beauty of the surrounding landscape invoked his creative mode which he now had time to indulge.
"Pines groaned in the woods all around us, walls and floorboards continually creaked and china rattled on the shelves. I recorded everything that made a sound, then manipulated and distressed those recordings, letting them bleed into one another, forming their own shifting rhythms and gritty, grainy textures. I added deep sub-bass sines, electronic washes and gently improvised motifs that felt in step with the strangely watchful energy of the place. Between the crackling of the open fire and the wild, wide landscape outside, I seemed to have stumbled into the perfect environment for exploring these unsettled yet tenderly nostalgic feelings I'd been having. The music flowed…" – James Murray
The result is Killing Ghosts, which has all the hallmarks of a James Murray record – a strong conceptual framework,  a diverse sonic palette, and an astonishingly nuanced mastery of timbre, tone and texture. But these are not these are not mere abstract soundscapes or pastoral musings. There is an even greater alchemy at work here, a visceral sense of isolation and soul-deep reflection somehow conveyed purely through sound and a complete erasure of the lines between exteriority and interiority as the artist struggles to "make some sense not just of [a] peculiar time, but of each and every day spent without those we leave behind".  Immersive, captivating, and deeply personal, it is one not to be missed.
---
Killing Ghosts is available from Home Normal both digitally and in a limited 4-panel reverse cardboard CD edition (500 copies) featuring original artwork by Małgorzata Łapsa-Malawska.