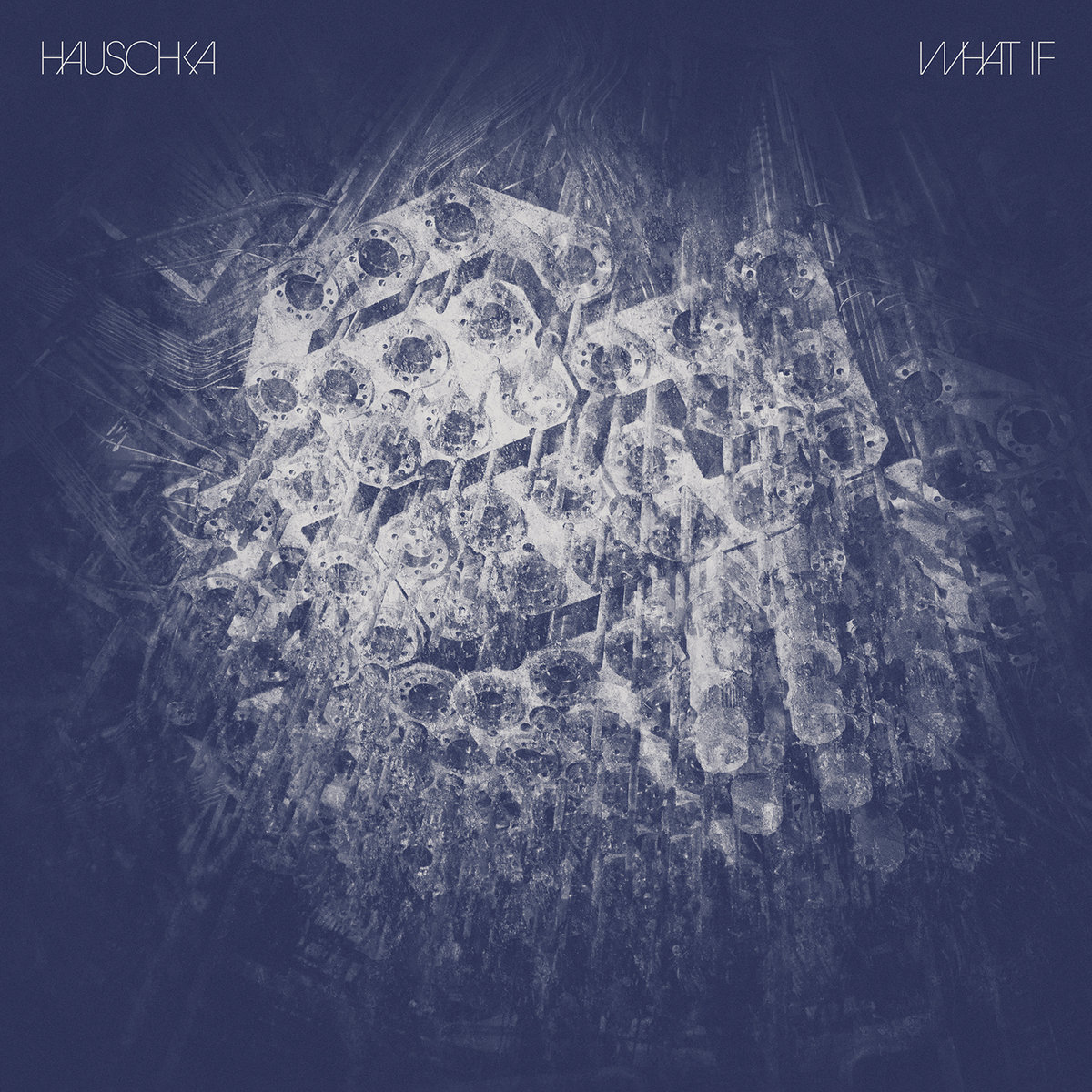 One of the most recognizable 21st Century proponents of prepared piano music, Volker Bertelmann aka Hauschka, returns with his first full-length studio album since 2014's Abandoned City.  It is not as if he has not been otherwise occupied during the intervening time. Quite the opposite in fact. He has been touring, curating festivals, collaborating on special performances, and composing soundtracks such as the Oscar-nominated score for "Lion" with Dustin O'Halloran, not to mention releasing a live album, a collection of remixes, and an EP. So, perhaps it is remarkable that he ever found the time to create What If which is now on the cusp of its official release.
"I definitely decided with What If to make a record that might be my most radical. The lyrical piano has disappeared, and the sounds I'm fascinated by – like noise and electronic elements – have taken over"
Half of the album was recorded with sound engineer Francesco Donadello at his Vox-Ton Studio in Berlin using first-take recordings of improvisations as the raw material while the other half was recorded in Bertelmann's own studio with a Yamaha Disklavier which he used as a sophisticated player piano freeing his hands to manipulate the sounds as the programmed portions were being played, a process he demonstrates in the video "Making of What If – Constant Growth Fails".
All of this experimentation and technique could be reduced to mere novelty without being bound to compelling ideas, and that is where What If really shines beginning with a strong conceptual vision for the record.
"I had the idea of doing an album that is, in a way, a statement about the world in which we're living and in which I see my kids growing up. What If deals with utopian concepts, and speculates about the world in thirty years' time…The record is there to create awareness for certain topics, but I didn't want to make it too heavy. It's more like a very playful way of dealing with our perspectives."
Bertelmann is a sonic architect with an uncanny sense of melody and rhythm which he uses to shape and mold the plethora of sounds he coaxes from his instruments into complex, elegant structures where every note and every sound has context & meaning. The end result is an album that is as thought-provoking and emotionally relatable as it is visceral and exhilarating and a powerful statement from a very distinctive artistic voice.
---
What If will be available March 31 on CD and vinyl LP from  City Slang (Berlin, Germany) and Temporary Residence (Brooklyn, New York) as well as digitally via Bandcamp and other major digital outlets.
Links:  City Slang (CD/LP)  |  Temporary Residence (CD/LP) |  Bandcamp (DL)