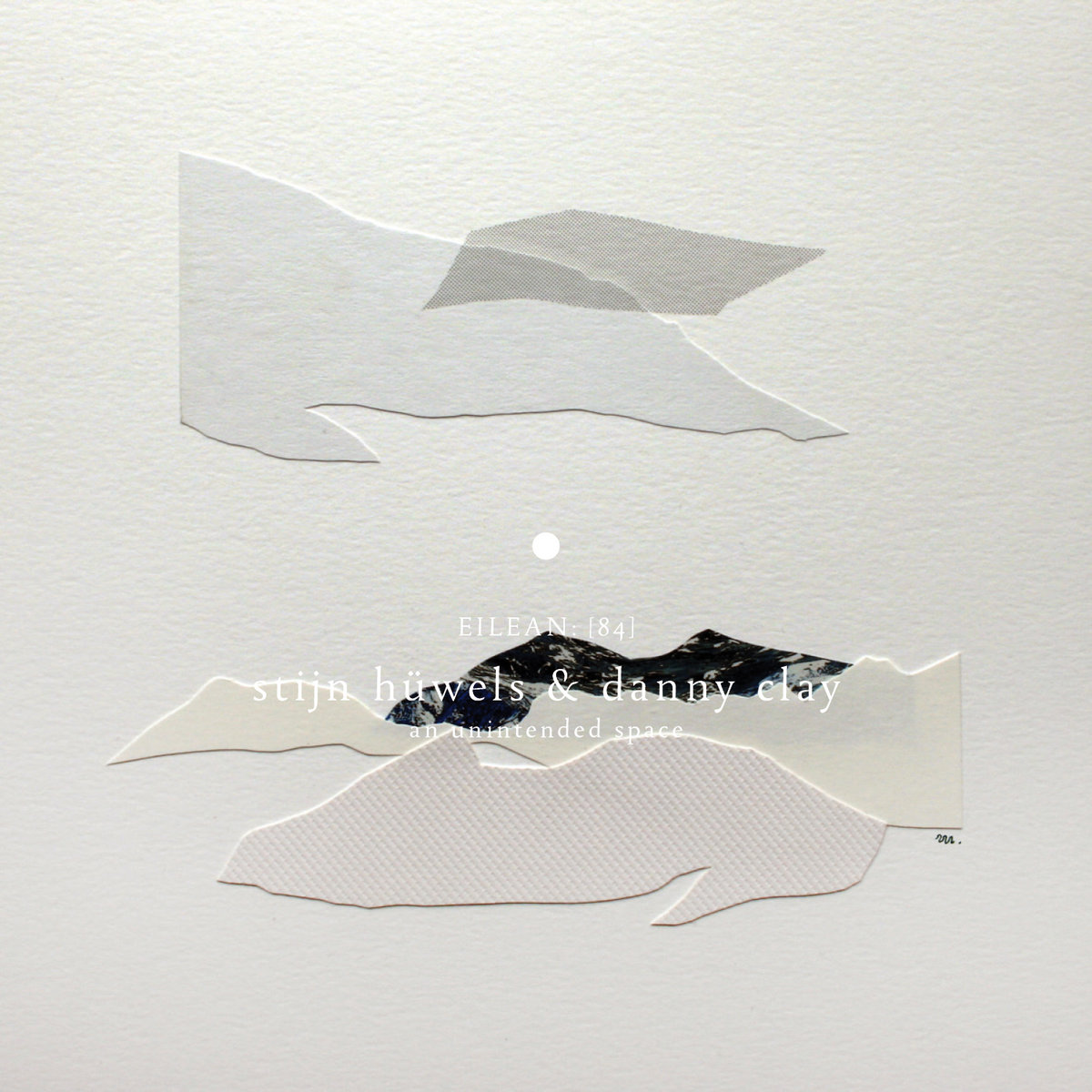 Part of the Spring 2017 series and the most recent addition to the Eilean Rec. catalog is a first-time collaboration between Belgian musician & Slaapwel Records curator Stijn Hüwels and American composer & sound artist Danny Clay.  It turns out to be an inspired pairing in a wonderfully understated kind of way as Hüwels somnambulent guitar-loop minimalism finds a perfect complement in Clay's delicate electroacoustic ephemera fashioned from turntables, sine waves, and celesta.
Tone, texture, and filigree merge to create a tranquil and oneiric mood with a subtle emotional undercurrent which develops a surprisingly powerful undertow in the albums beautiful 13-plus minute centerpiece, "3.25.2016 (I)". Sometimes it is the unintended spaces that we find most inviting and which we become most fond of inhabiting. You may well find the one created by these two artists is just the musical sanctuary you are seeking to get lost in.
An Unintended Space will be released on May 5 in a limited edition CD (200 hand-numbered copies).
Links:  An Unintended Space (pre-order)  |  Stijn Hüwels  |  Danny Clay