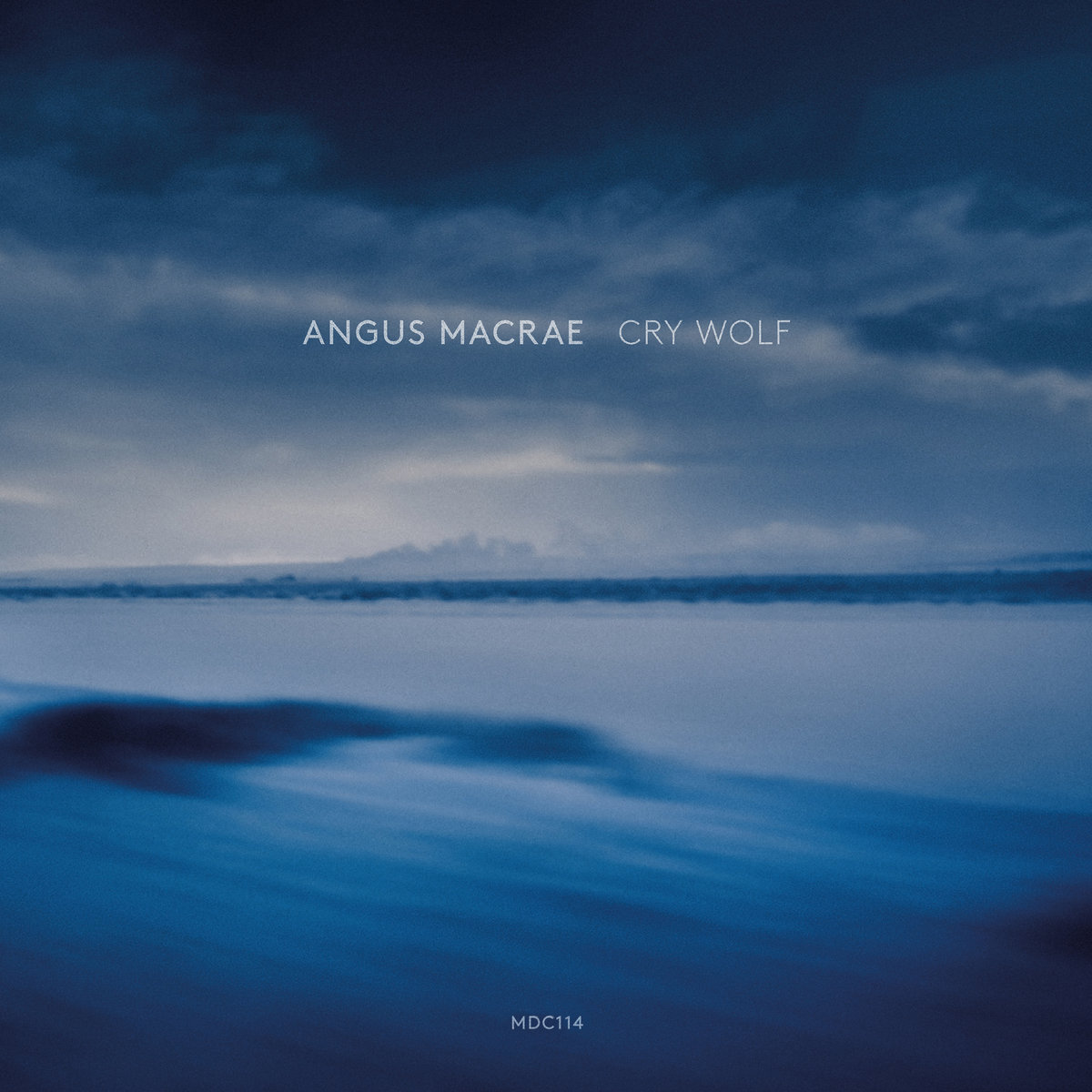 Even if you don't know the name, there is a very good chance you've heard the music of composer Angus MacRae before. His compositions have graced films & commercials ranging from the BBC to companies like Sony, Toyota & Vodaphone while he has also written for a wide variety of live arts performances across Europe including theater and dance. Having released a pair of studio EPs in 2015 which saw a combined digital release last year on 1631 Recordings, he returns to the format and the label with a beautiful collection of modern classical vignettes entitled Cry Wolf.
The album begins with a trio of lovely waltzing piano melodies ("Holding Patterns", "Mirror Lake", and "Cry Wolf") set off nicely with subtle gossamer threads of electronics. "Spring Nocturne" begins as a duet with a plaintive dialog between piano & cello before dissipating into a diaphanous swirl which nicely segues into a pair of entrancing, atmospheric solo pieces ("Spindrift", "Vespers"). The final coda is the ardent duet "The Distance Between" which fittingly winds its way to a satisfying sense of closure. This is one that should really hit the sweet spot for modern classical listeners.
Cry Wolf is available now from 1631 Recordings in a limited 4-panel digipack CD edition (500 copies) or as digital download in a wide choice of formats.
Order: https://1631recordings.bandcamp.com/album/cry-wolf
---
More by Angus Macrae
Through Shadows (a work for six pianos)
This piece written for 6 pianos was commissioned by London's Barbican Centre and released by Cognitive Shift Recordings. On March 29th, 6 grand pianos from Feurich Pianos adorned the foyer of the centre and, in celebration of global Piano Day, the compositiom was performed live twice by the ensemble, Piano Circus. The studio recording is played by Macrae through 6 layered performances.
Read more: http://www.angusmacraemusic.com/through-shadows-single
Tides/Awake 
Tides and Awake were originally released as separate EPs and are now available as a single digital release from 1631 Recordings. There is plenty of Macrae's lovely piano work to be enjoyed here and a somewhat bolder presence of electronic textures than on his latest record making it a different, but highly complementary listening experience.
Order: https://1631recordings.bandcamp.com/album/tides-awake