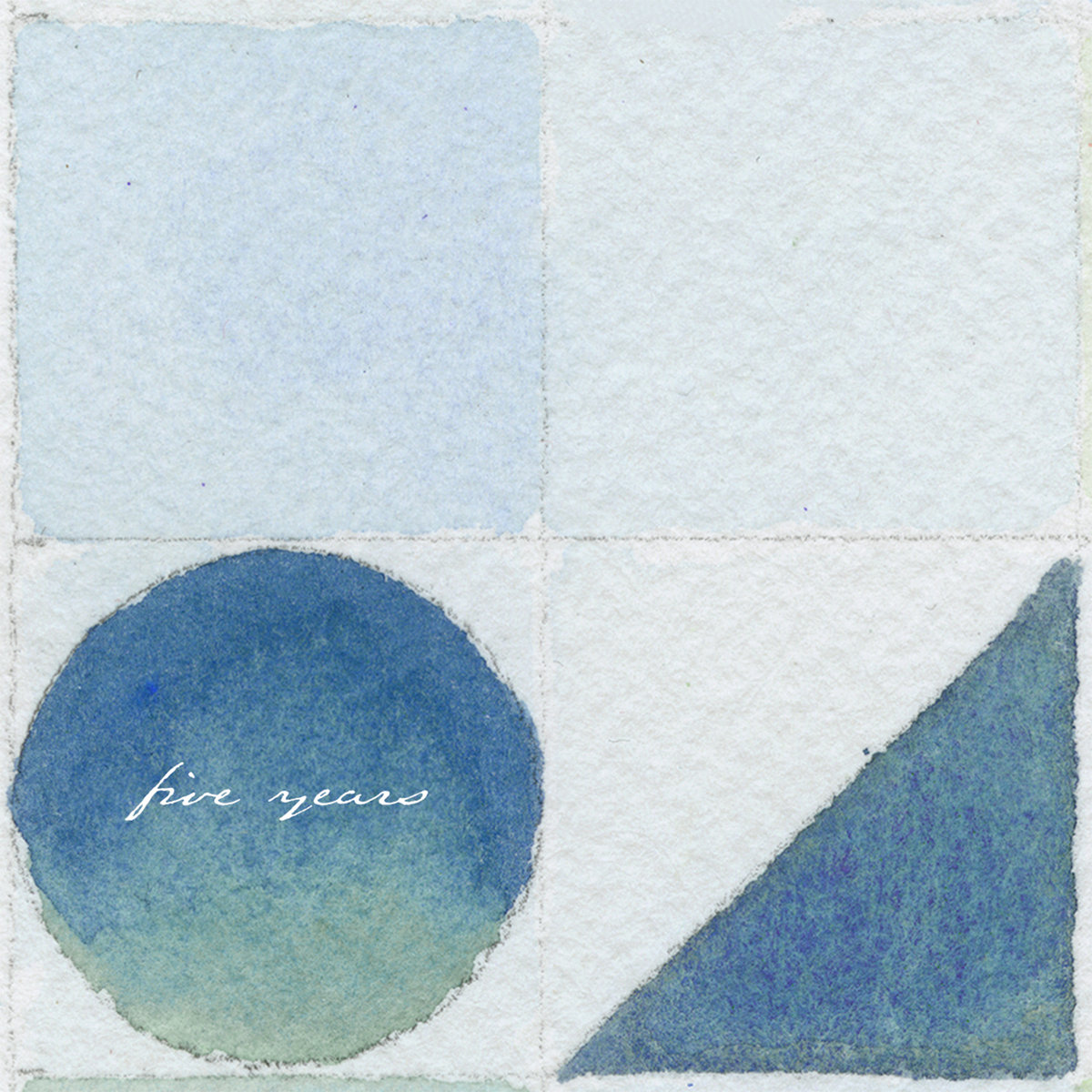 When I first heard instrumental trio Square Peg Round Hole was making an ambient record, I was expecting a conventional approach – rework the same melodic constructs of their prior albums while losing the drums, lowering the volume, and slowing the pace. That would have been a pleasant enough affair to be sure, but for a band that prides itself on sheer inventiveness, I should have known to expect more. Five Years traverses quite a bit of previously unexplored sonic territory for the band as they show a penchant for developing beguiling, color saturated soundscapes, densely layered and studded with subtle glitch elements and a plethora of vocal & abstract percussive textures.
Blues & jazz overtones are still part of the mix, especially on the balladic "Just Talk to Me" and "So Far, Not Close", which features guest musicians on trumpet & flugelhorn and saxophone, but this outing is all about texture and atmospherics which mesmerize on "Wake" and "Hush" and take a tender turn on the lovely "Trumansberg". Heady, pensive, and satisfyingly noirish, Five Years seems like an album especially suited for nocturnal listening, a fine soundtrack for watching over the lights of a sleeping city in the company of one's own thoughts.
Five Years is now available as a digital release and features artwork by band member Carlos Pacheco-Perez.
Order: Five Years EP  |  Five Years T-Shirt
---
'Five Years' album release show
As an added treat, here is a video from Vic Firth of the album release show at the at the Icebox Project Space where Five Years was performed in its entirety along with brand new arrangements of songs from Corners & Juniper featuring vocals, electric guitar, and horns: