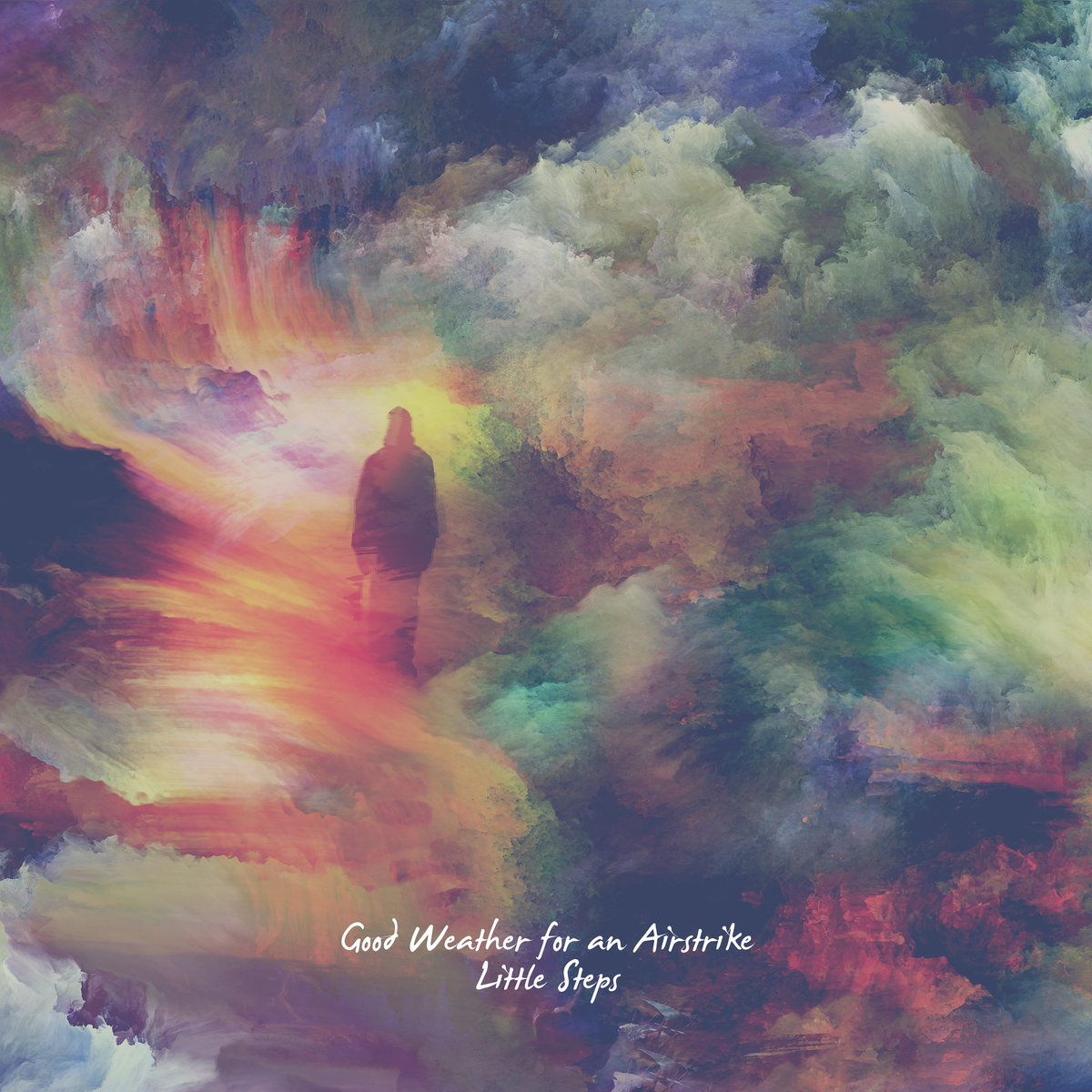 It has been a little over two years since we heard from Good Weather For An Airstrike, the project British musician Tom Honey conceived nearly nine years ago to help alleviate suffering caused by tinnitus. Little Steps is a fine addition to his catalog as it finds the sweet spot between the ambient, post-rock, and electronic elements which are all integrated into a seamless organic flow with a deft and delicate touch. 
The album has a particularly luminous quality, full of warm melodies, bright tones, and occasional children's voices lending it a sense of wonder and welcome optimism. Highlights include the melodic "Little Rains", featuring additional guitar work by Liam Hennessy, the exceptionally lush "Emeny", and the dreamy closer "Just One More Evening" which has all the pastoral charm reminiscent of July Skies at their best.
Physical editions of Little Steps are limited to 100 copies each of the transparent green or transparent blue on 150g vinyl and features artwork & design by Timothée Mathelin. Digital download & streaming options are also available.
Order: https://goodweatherforanairstrike.bandcamp.com/album/little-steps-2
---