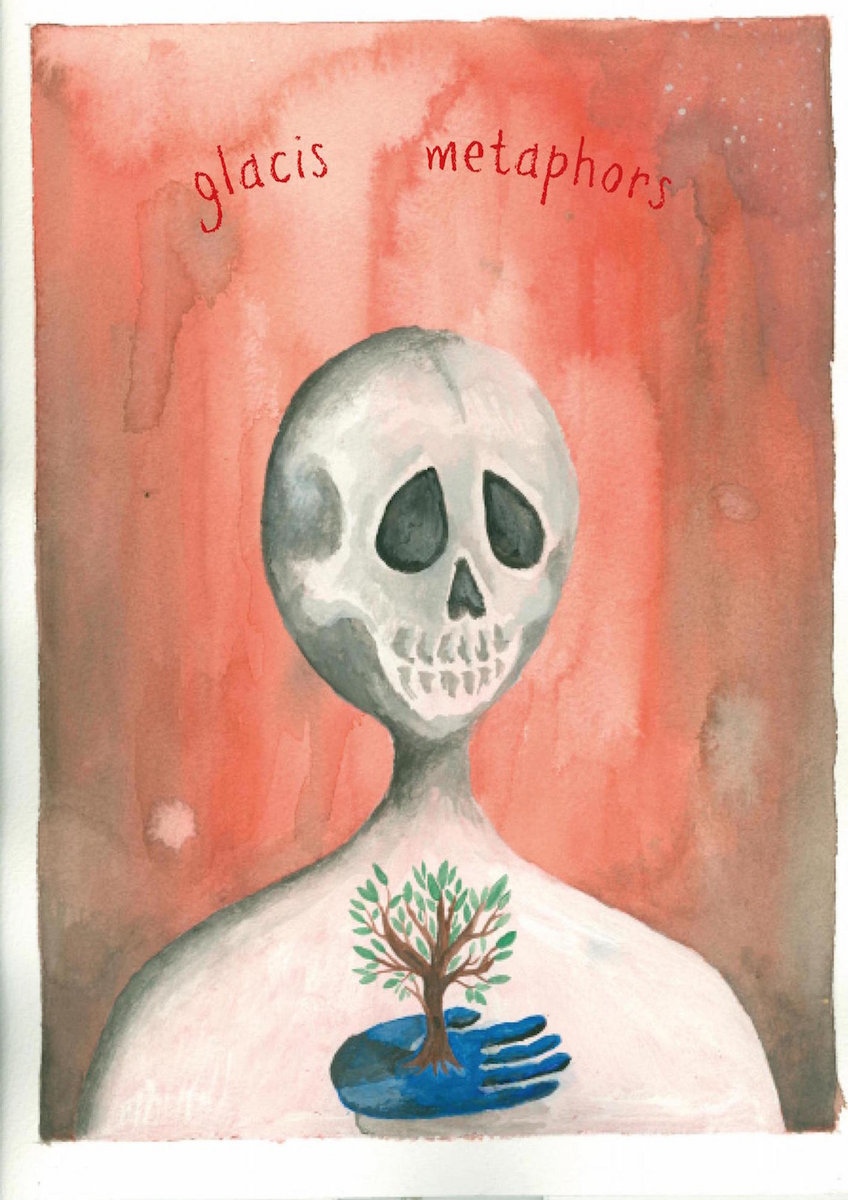 "Metaphors have a way of holding the most truth in the least space…This work was born in the silence between other major projects. The work explores the subtle beauty of the piano in an attempt to capture something warm and real and alive." – Euan Alexander Millar-McMeeken aka Glacis
These days truth is hard to find and even harder to hear amidst the din and chaos of a world that seems to be spinning ever faster towards madness. For many of us that makes albums like Metaphors quite precious. Just a man and his piano speaking truth in the euphonic language of  wordless song. And what lovely songs they are – simple, profound, memorably melodic, and bound to the space in which they were created  by the creak and hum of the piano which was preserved in the recordings. 
The alias Glacis is itself a fitting metaphor. Like the protective sloped banks built around castles and fortresses throughout history, this kind of music can serve as a sort buffer zone that helps us preserve our sanity and mindfulness. Safe behind the walls, we can find a quiet place and just listen…
Metaphors is currently available as a digital only release via 22.16.04 Records and features cover art by Johan G Winther.
Order: https://221604.bandcamp.com/album/metaphors
---
---
More by Glacis
The Small Hours
The Small Hours is a companion EP to Metaphors containing four additional tracks in very similar vein.  An ideal postlude that complete and balanced enough to stand just as easily on its own. Cover art is once again is provided by Johan G. Winther.
Order: https://221604.bandcamp.com/album/the-small-hours
The World is a Little Lonelier Without You
The World is a Little Lonelier Without You is an album Euan made in memory of his father who passed away in 2011 (read the original ST review here).  Created in collaboration with Ed Hamilton (Dead Light) and Christoph Berg (aka Field Rotation), it is a deeply affecting musical quest for solace which will touch anyone who has suffered loss. Originally released via Fluid Audio, and its digital offshoot Facture, the album has just been reissued on vinyl with a new cover art by Spencer Tweedy (son of Wilco's Jeff Tweedy).
Order: https://221604.bandcamp.com/album/the-world-is-a-little-lonelier-without-you